Like with most people, packing is done right before you move. But before that, you should know how to properly pack to keep everything organized.
How do you do it through? Read on to find out.
Use the Right Tools
First, you need the right tools.
Obviously, you need boxes. You want good, heavy-duty packing boxes.
But you also should have some tape and a sharpie for you.
There are a couple of other important items for you to have as well:
Box opener
Bubble wrap or fragile items
Packing filler for fragile items
Dust rag to clean the items before boxing them
Zipper bags for storage for those miscellaneous items
You should definitely keep everything together as you pack that you plan to put in there, so that it doesn't get lost among the chaos.
Not All boxes are Equal
Moving has the hidden costs of boxes in a lot of cases, but that doesn't have to happen.
If you don't keep the boxes from the previous move, try to go for free boxes.
Local businesses such as grocery and liquor stores are your best option. They usually work, but the problem is there may be roaches and mites, so check them.
Make sure to look online for free boxes since Craigslist and NextDoor can have options as well for those who have the packing materials that don't' need them anymore. Obviously, make sure to check them before you do purchase or take them.
You should purchase boxes from a hardware or moving store, since they can ell you how many boxes and the size of each. If you get the right number, then you'll be better off.
Also, try to dig out any appliance or electronics that were stored in boxes, since this is the best way to transport them without them getting jostled about.
Preparing the box
You should use a padding such as packing peanuts, bubble wrap, or even towels at the bottom if you're going to be packing this bad oy heavy, since it does offer protection if the bottom gets dirty or wet when moving. Then, you can start to pack on top of it as well.
Heavy items such as books, canned goods, and CDs are good for the smaller boxes.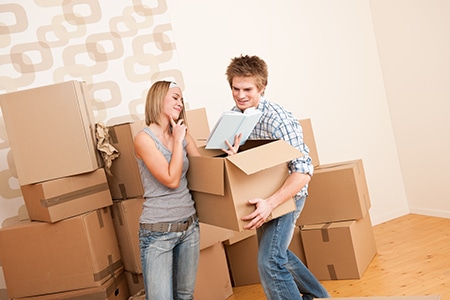 Books need to be flat with the heaviest near the bottom and packing paper within the gaps as well. You can use stuffed plushies and of course clothing to help fill this too, since they're light and can be packed.
You should use small picture frames as well with this and put them in there.
If you're packing knives, use knife guards if you can.
Make sure anything fragile is wrapped in either packing paper or bubble wrap before placed in the box.
For anything that's extra fragile, you should triple-wrap this, and put it in bubble wrap, and tape it down. It can be a pain, but it will help to keep everything arriving in one state!
Medium boxes
Finally, if you're going to be packing any toys, electronics, pans and pots, along with linens then medium boxes are the best way to handle those. Make sure that you balance the box weight so the contents don't shift.
When it comes to electronics for home entertainment, you want to wrap all of these in packing paper, and then put anything added with it in some Ziplock storage bags.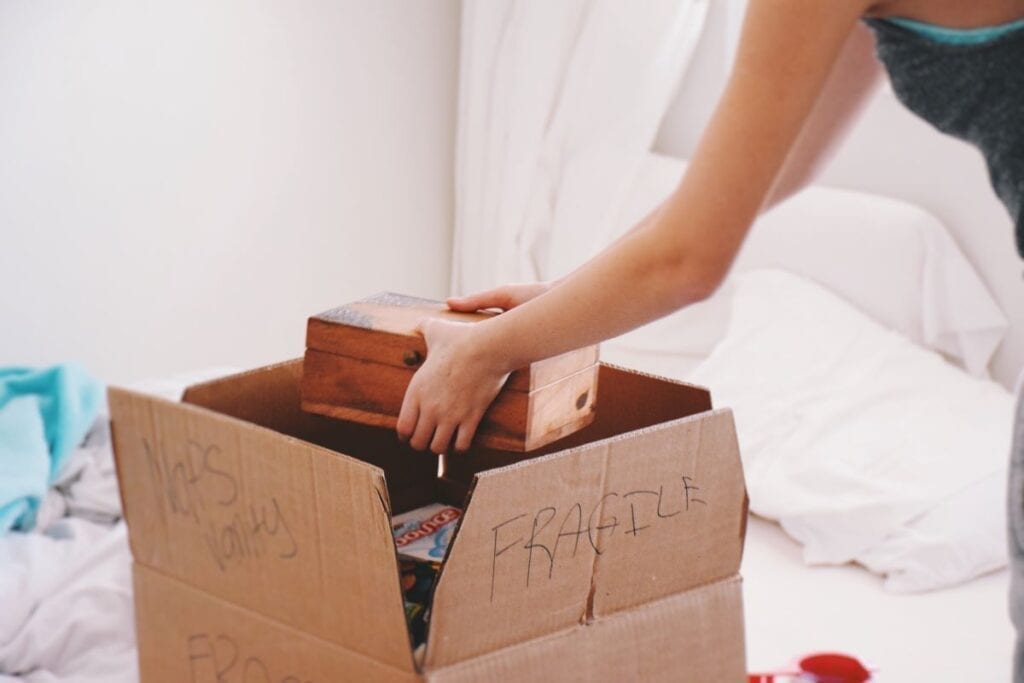 You don't need to wrap pots and pans, but make sure that you do surround them with some paper or towels to keep from breaking.
And there you have it, tips to pack for moves.